Illegal waste disposal can be detrimental to the environment, our economy and, above all, human health.
Types of violations that affect our water include: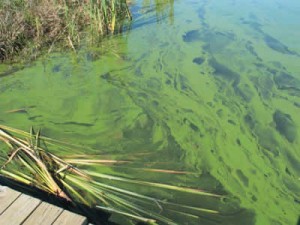 Pollution in the water:
Discharge of chemicals or sewage to lakes or rivers
Damage to fish or wildlife habitat
Mudbogging
Damage to dams or reservoirs
Algal blooms
Pollution on land:
Illegal dumping
Oil, fuel or hazardous waste spills
Dead animals
REPORT POLLUTION!

Call 1-877-952-7277 (RAPP) or
File a Report Online
What is RAPP?
The Report All Poachers and Polluters (RAPP) program is a toll free tip-line and web-based service that allows you to report known or suspected violations of fisheries, wildlife, or environmental protection laws – anonymously and without risk of confronting the offender.
---
If you have just witnessed a serious violation:
Call 1-877-952-7277 (RAPP) or #7277 on the TELUS Mobility Network.
---
If the situation is not an emergency:
Report the incident online or contact the nearest Conservation Officer Service district office.
---
For fisheries violations related to salmon:
Contact Fisheries and Oceans Canada (DFO) at 1-800-465-4336.
---
The RAPP hotline should also be used to report wildlife-human interactions where public safety may be at risk.