Do you use a well to supply water to your residential property?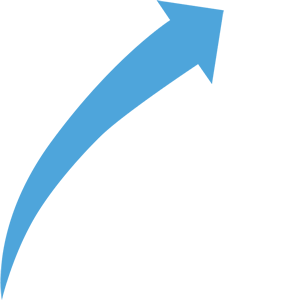 Changes in 2016 to the B.C. Water Sustainability Act may affect you.
Groundwater licensing is the biggest change to B.C. water law in living memory.
Residential well owners are not expected to get licenses, and do have rights to water for domestic uses. However…

It is prudent to register your well, to ensure that your use is known and protected.
What is Domestic Groundwater Use?
In the
B.C. Water Sustainability Act
, using water from your private well for household purposes is considered domestic groundwater use. Household purposes include drinking water, food preparation, cleaning, fire prevention, water for animals or poultry kept as pets or for household use, and water for small gardens.
What is not?
Community water systems and water purveyors who deliver well water for home use are not considered "domestic" groundwater users, and must apply for a groundwater license. Large rural lots with extensive gardens, landscaping or large animals may also be required to apply for a groundwater license.
To Protect Your Rights, Register Your Well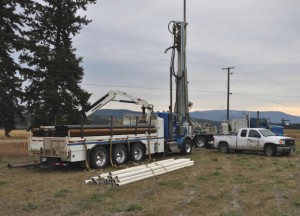 Registering your well will help ensure your rights are protected when someone applies for a large volume groundwater license in your area. If the person reviewing the large volume license application doesn't know about your well, they won't be able to consider your water use when making their decision.
Many wells are already registered in the WELLS database, but it wasn't mandatory for well drillers to submit most types of reports until 2016.
You can find out if your well record already exists by contacting FrontCounter BC, or use this guide to find the information yourself.
If your well isn't in the database, you should complete a Well Registration Form and email it to groundwater@gov.bc.ca.
Protect Your Water Quality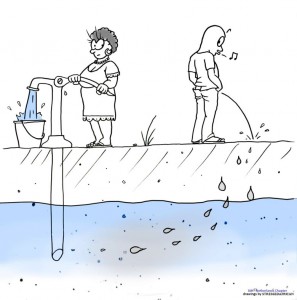 Your well not only supplies water to your household, it's a connection to a much larger underground water source. When you keep pollution out of your well, you are helping to protect the quality of the water for everyone on the aquifer.
To protect well-water quality, homeowners must keep dirty surface water from flowing into the well. This includes storm water and flood water, but also water in saturated upper layers of the soil, like in a septic field, that can make its way through the soil and leak through any cracks in the well casing.
The B.C. government has asked property owners to take on some of the responsibility for care and maintenance of private wells, to protect the health of the water for residents and anyone using that groundwater source. Most of these actions involve protection of the well head. Well drillers have responsibility for proper installation of the well, and some of the more complicated maintenance tasks. You can find a description of well care and maintenance activities, here.
It's good practice to test the quality of your well water regularly, even if you have a new, professionally-installed system. This is because activities on surrounding properties can affect the quality of water in your home well. You can find information about testing your well water from HealthLinkBC.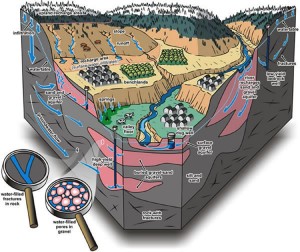 Other Resources