In response to public concern, the Snow Survey staff at the Ministry of Environment and Climate Change Strategy have gone above and beyond their normal efforts, and have managed to repair the Mission Creek Snow Pillow, which is important for local water forecasts.
The BC River Forecast Centre's most recent biweekly snow conditions commentary (January 16) finds the Okanagan's snow pack to be slightly above normal (106%) compared to the long-term median.
The next official snow report, which takes into consideration the snow pillow data as well as the manual snow surveys, will be published on February 8th.
There was a short article this week about the weather station on Silver Star Mountain, for your further interest (link here).
Mission Creek snow pillow–elevation 1780m. Current year given in dark blue.
Water year data prior to January 13, 2023 is erroneous.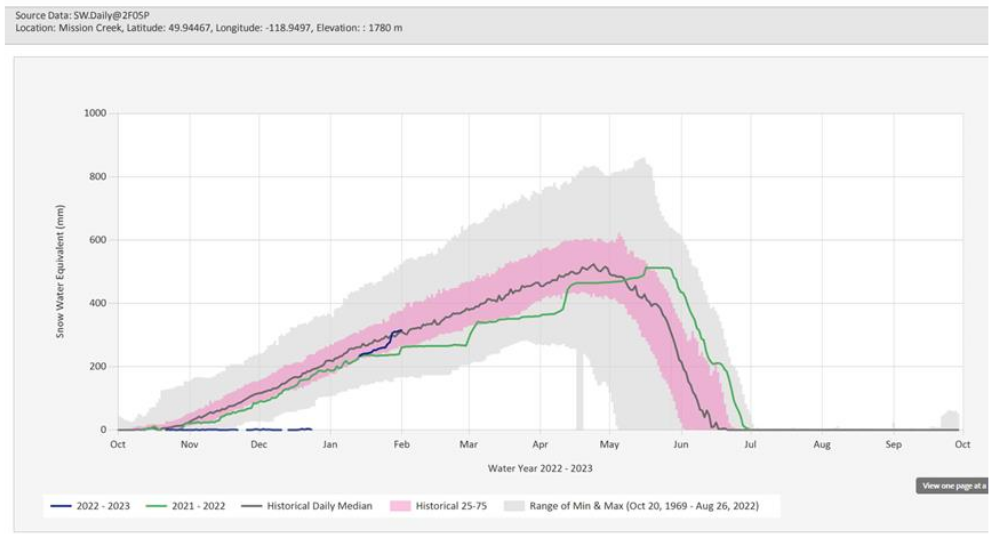 Brenda Mine snow pillow–elevation 1460m. Current year given in dark blue.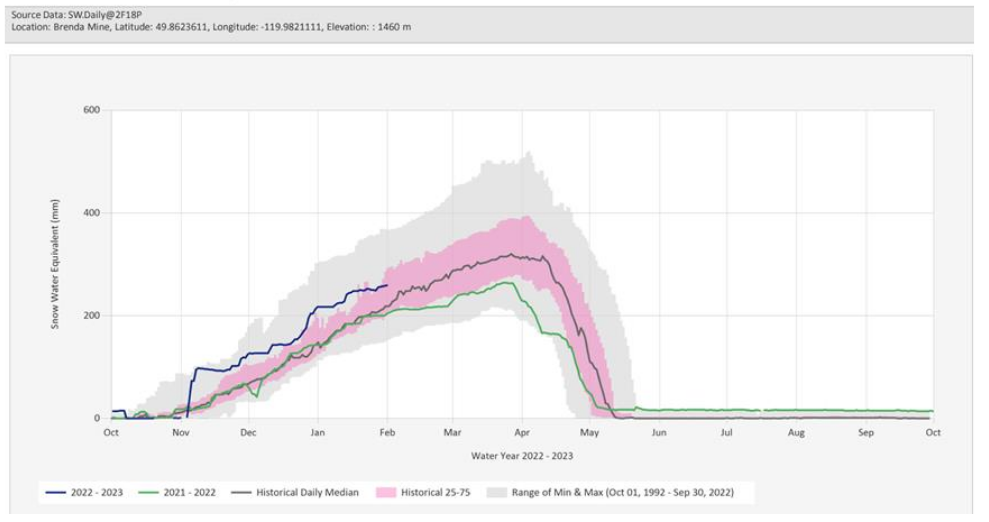 Silver Star snow pillow–elevation 1840 m. Current year given in dark blue.