67% of the water used in the Okanagan Basin is derived from surface sources (lakes and streams), and 22% is derived from groundwater.
The remaining 11% comes from recycling wastewater and by importing water across the basin boundary from adjacent areas.
A "significant" portion of the surface water in lakes and tributary streams is derived from groundwater.
Our knowledge of groundwater supply potential, aquifer health, and the actual amount of groundwater being used is poor.
Significant further effort is needed to properly understand the groundwater resource and the volumes of water that are drawn from wells.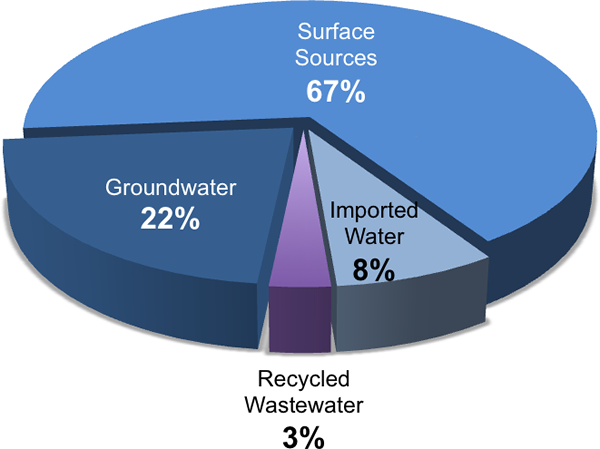 More Key Findings: