An update to the Okanagan Water Supply and Demand Study, conducted between 2015 and 2018, found that the average Okanagan household uses 1,032 litres of water each day. Most of this water is used for outdoor landscaping during the summer months.
As many water suppliers and municipal governments increase water rates to upgrade water infrastructure, reducing outdoor water consumption is the best way for residents to support the sustainability of valley water supplies.
[LINK COMING SOON Find the report here.]
Summary:
The figure of 1,032 L/day is an annual average for all Okanagan households. The study shows that the average family uses 391 litres indoors/day, and 641 litres outdoors per day (mostly in summer).
As the chart below shows, residential outdoor water use spikes in April when taps are turned on for lawns and gardens, and continues into October. Some people even water in November.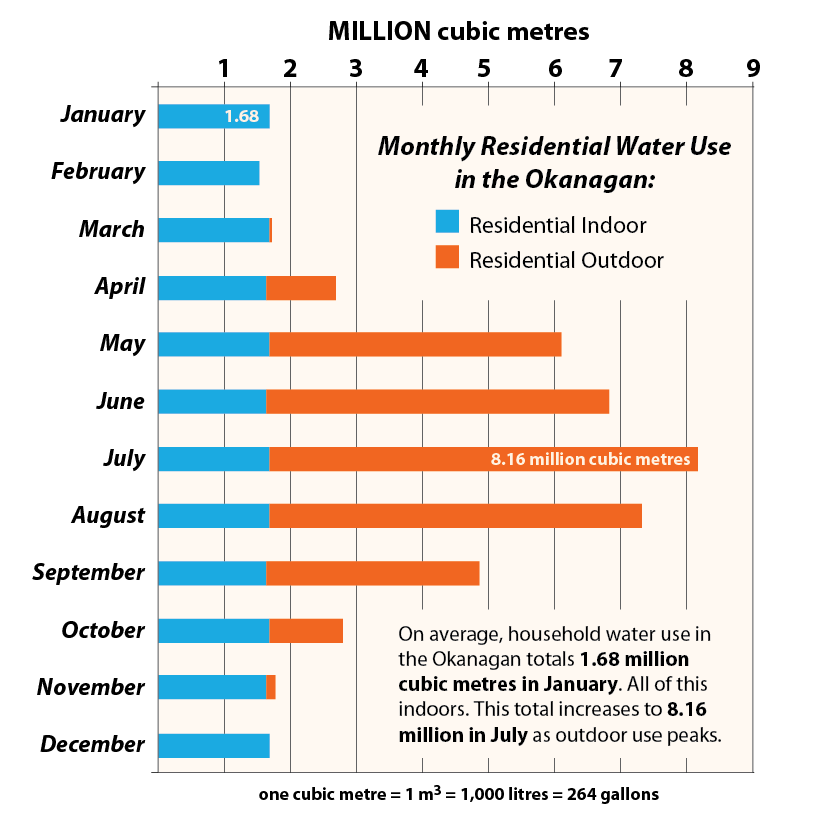 The study also found that residents in the North Okanagan, where they receive more precipitation, use less water than South Okanagan residents who live in Canada's only pocket desert. People in communities that use water meters and pay for the amount of water they use each month often use less than those who aren't on water meters. Most Okanagan communities have installed, or are installing, residential water meters.
Agriculture & Other Use
The research also shows which sectors use what amount of water, and when. The greatest amount of water is used April to October, due to crop irrigation. While water use by some sectors remains stable throughout the year (e.g. commercial), other sectors use more mid-spring to mid-fall to meet outdoor watering needs (e.g. golf courses, parks, and agriculture).
Agriculture accounts for the largest use of water in the Okanagan. The OBWB works closely with water utilities in the valley and farmers to improve irrigation practices and conservation efforts. Learn more about one such initiative here.
With residential outdoor water use the second largest use of water in the valley, the OBWB's Okanagan WaterWise outreach and education program works with utilities and the public to improve conservation efforts. More information can be found at https://www.OkWaterWise.ca/ and https://www.MakeWaterWork.ca/.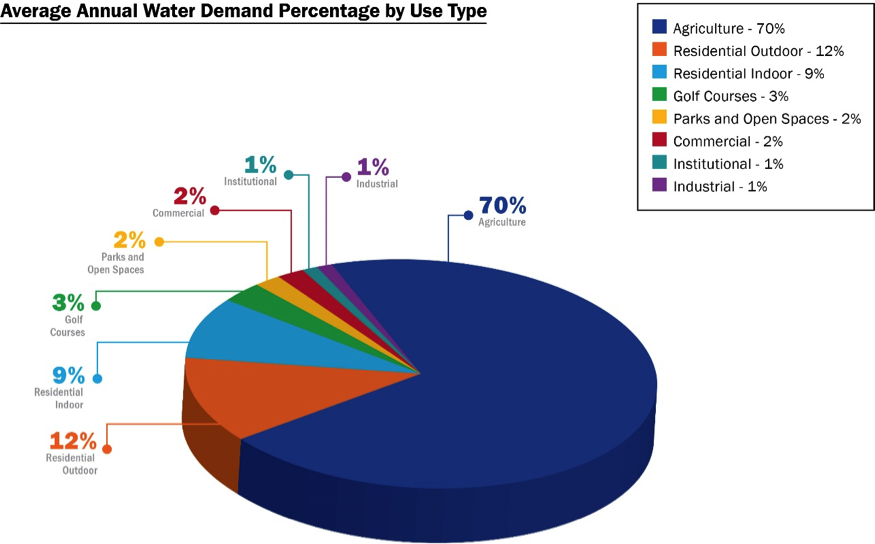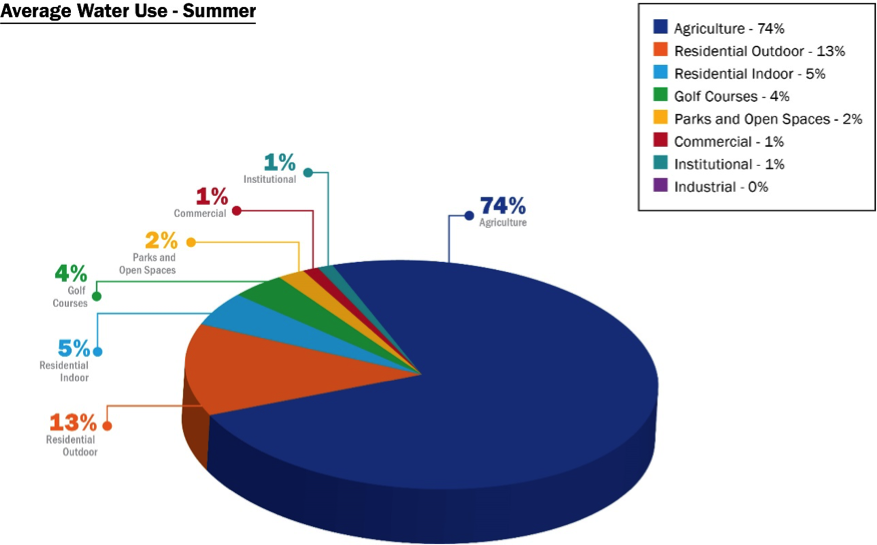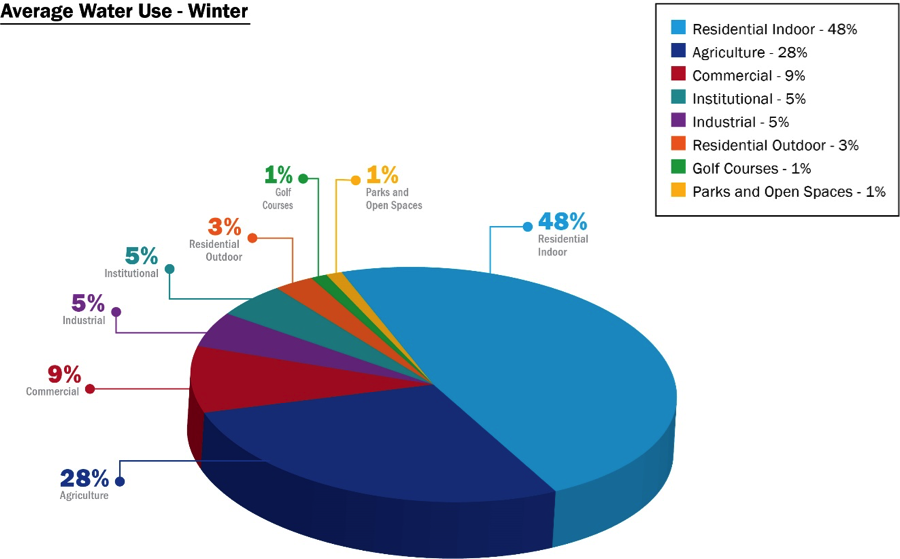 Project Downloads:
2019 Updating the Okanagan Water Demand Model
AWDM Chart Values
Related Links: