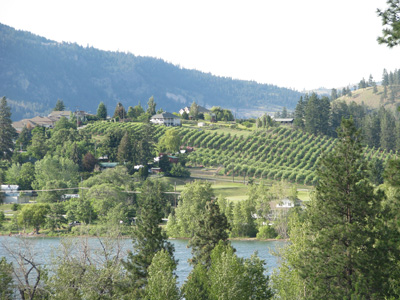 Agriculture is the largest water use sector in the Okanagan valley, and this project shows that agricultural water use has become more efficient in recent years.
In part, this is a result of shifts to grapes and other crops that require less water, and it also reflects improved irrigation practices such as the move to drip systems and irrigation scheduling.
Because agriculture is completely dependent on water – natural precipitation or irrigation – it is the industry most vulnerable to persistent drought. The models and data developed and collected through this project will help farmers understand their vulnerability.
The overall health of the industry will depend on development of agreements for how water will be shared during shortages – reducing uncertainty about water availability, and reducing competition between farmers and urban and environmental water needs.
Related Links:
Irrigation Calculators: