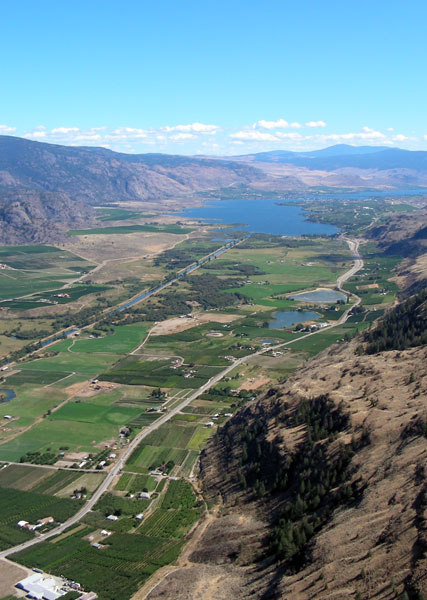 Local governments make planning and development decisions within their jurisdiction, and most Okanagan local governments manage their own water utility (see also Water Managers).
The models produced through this project provide new tools to help local governments understand water use within their jurisdictions and inform development plans.
Development of drought response plans by each local government will reduce the impacts of water shortages on residents, farms and businesses.
The results of this project reinforce the need for water conservation programs to reduce demand, including residential metering and shifts toward more drought tolerant landscaping and efficient irrigation practices.
Currently, less than one quarter of domestic water is used indoors, which suggests that relatively minor changes in outdoor watering practices or lawn size will free up significant amounts of water for urban needs.
Local planners are already making use of project models:
Penticton is using it to refine irrigation plans.
The Regional District of Okanagan-Similkameen is creating indicators for their regional growth strategy and studying water use in an area with depleted aquifers.
Vernon will use the models for its liquid waste management plan update.
The models and results are also being used in studies by the International Joint Commission to renew the operating orders of Zosel Dam on Osoyoos Lake.
"The goal of the city of Sydney, Australia is to "never have watering restrictions". How do they do this? They have in place exceptional demand management, back-up systems, and "buffering" capacity by not overbuilding, and developing storage and desalination capacity." – Anna Warwick Sears, OBWB Executive Director
Project Downloads:
Related Links: